What are the most common causes of mold?
Postedby Goldmorr USA
on Dec 07, 2022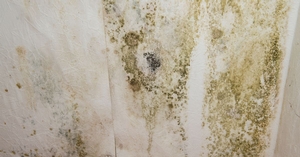 Mold needs moisture to grow and survive. Aside from a water intrusion event such as flooding, a roof leak or burst pipes, the most common cause of mold is excessive humidity levels inside the home or office. To keep mold at bay, your inhabitable space should be kept, ideally, between 30-50% range (www.epa.gov/mold).
If you are experiencing issues with mold in your indoor environment and need additional information and help from a mold professional, contact us at www.goldmorrusa.com
See Goldmorr's amazing results on our YouTube video channel at youtube.com/@GoldmorrUSA